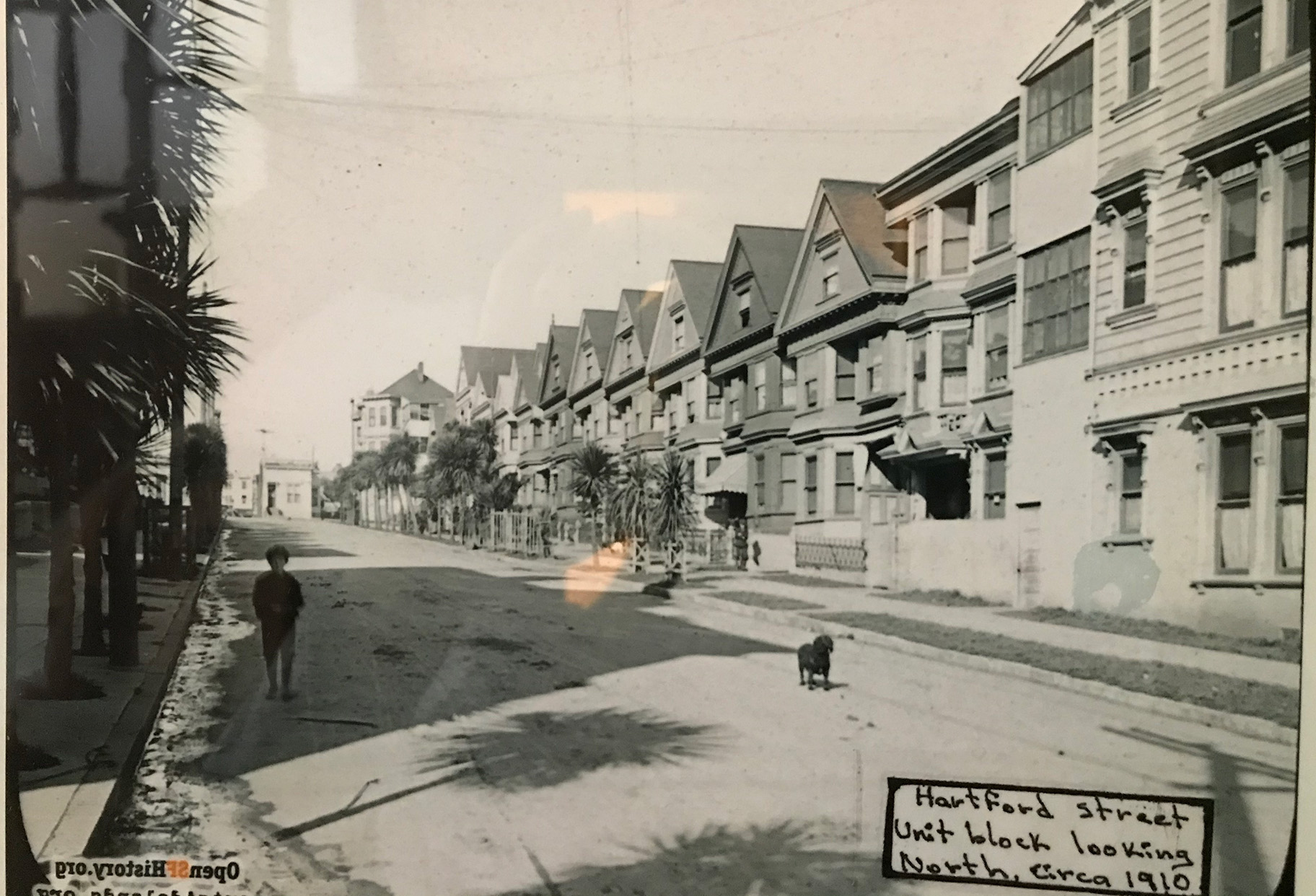 May 10, 2022
Transformation of 32 Hartford
By Shannon Hughes
Throughout my real estate career, I've had the opportunity to help many clients buy and sell architecturally special homes. I treasure the different historical stylings found in the Bay Area that require me to think creatively in my approach to them. I get to draw on my project management skills, roll up my sleeves, and realize a vision for a property as I prepare and revitalize it for the market. 32 Hartford Street remains one of my favorite projects and client stories in that regard.
Uncovering the history & potential
Spanning three generations of ownership, 32 Hartford Street was home to the same family for more than 100 years. Ready to say goodbye to San Francisco, the owners sought my help to best prepare the property with a limited budget before putting it on the market.

Peeling back the layers of paint and original wood floors, I uncovered unique treasures, family stories, and extraordinary design potential. From rare property photos dating back to 1910, to an actual Atlas coal-burning furnace from the early 1900s, this home was overflowing with authentic Victorian architecture and San Francisco history.
Creating a blank canvas for prospective buyers
Sprucing up an old Victorian home from top to bottom was fun! I found that the walls, floor, and ceiling were in poor shape but ripe for refinishing. As a result, my design strategy centered around retaining the original architecture as much as possible while expertly creating a blank canvas for a future lucky buyer.
Revitalizing the details
Beautiful woodwork, chic staging, elegant light fixtures, and reimagined indoor and outdoor living spaces now adorn 32 Hartford Street. By carefully crafting stunning interior and exterior plans, I transformed this home from dark to inviting in a relatively short time. The clean lines and fresh aesthetics reestablish this home as one of the most coveted on the block.
Paint colors, interior design, & staging
Paint colors go a long way toward changing the look and feel of any home. For this project, I partnered closely with my trusted painter to choose the right interior and exterior shades. After debating the correct color scheme, we decided on Sherwin Williams Repose Gray for the exterior, Benjamin Moore Soot for the front door and railing, and Benjamin Moore White Dove for the interior and exterior trim and walls. When it came time to furnish the home for listing, I partnered with Bella Casa, one of my favorite staging companies.
An old story with a new purpose
Located in the Castro District, the lot for 32 Hartford is adjacent to the Castro Theater. Interestingly enough, the home was built in 1901, 21 years before the iconic theater was established. During the remodel, I learned that earlier generations of the family would walk into the theater from their backyard through the back door! They frequented the theater so much that they amassed a collection of serving dishes once given to patrons as attendance gifts.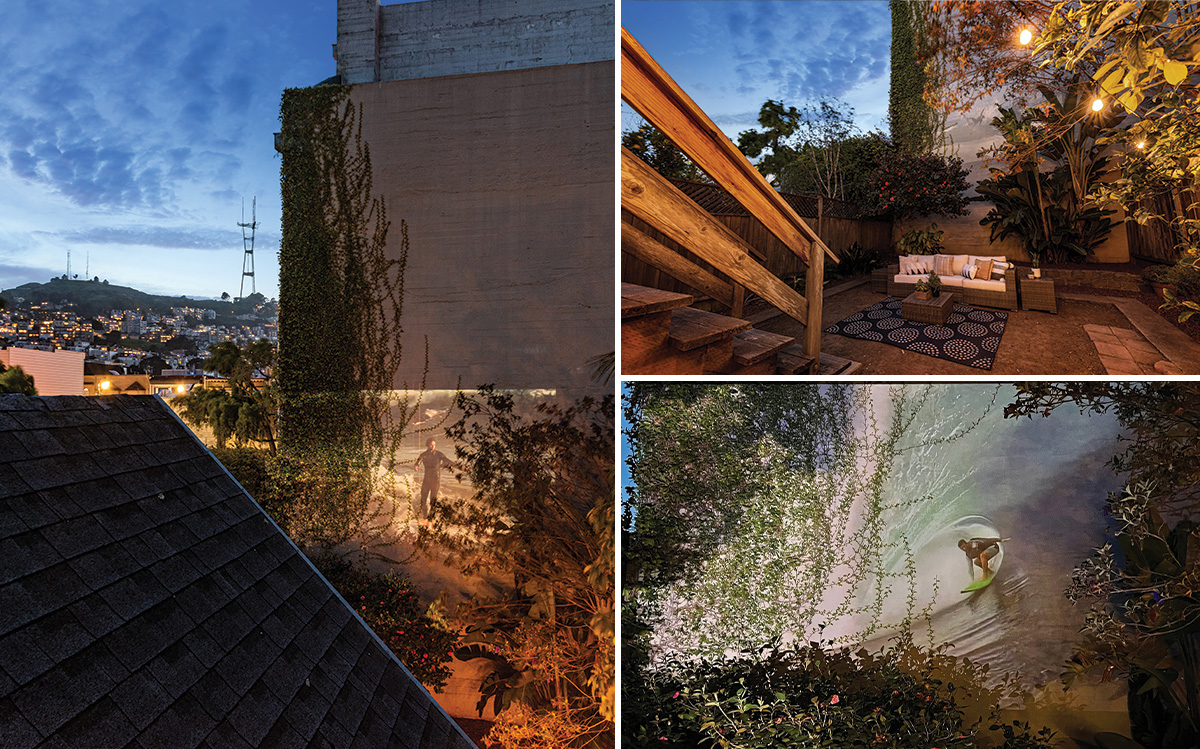 After extensive landscaping and creating outdoor living and dining areas, I had a unique idea for how to give the space a new purpose and tie the whole story together. Once the home was ready to go to market, I scheduled twilight showings and projected movies on the adjacent wall of the Castro Theater building.

My preparation and marketing strategy was a huge success! We received seven offers, and the home sold for 44% over our listing price. Happy with the remodel and sale of 32 Hartford, my clients also trusted me with the sale of another property, 3962-3964 18th Street.
Want to learn more about Bay Area market trends?
Let's connect! With relationships and networks across the city, there are a variety of ways I can help you make informed real estate decisions. Call, email, or text – I'm here to help.
Contact